Full Size Wickets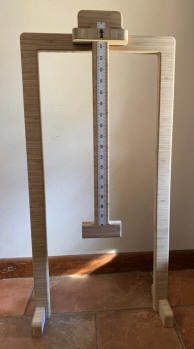 The full size wicket is free standing, 2 rulers in the unit, one on either side of
the center slide
so you can measure from both sides.
The wickets are made of Plyboo -
a beautiful bamboo plywood. These solid constructions will never come apart.
Special rulers are easy to read.
The unit is guaranteed for life.

MEDIUM - 6 1/2 to 17 1/2 inches. C
ost:$139.95
LARGE - 9 1/2 to 26 1/2 inches. Cost: $175.95

Puppy Wickets
New Design
from: $60.95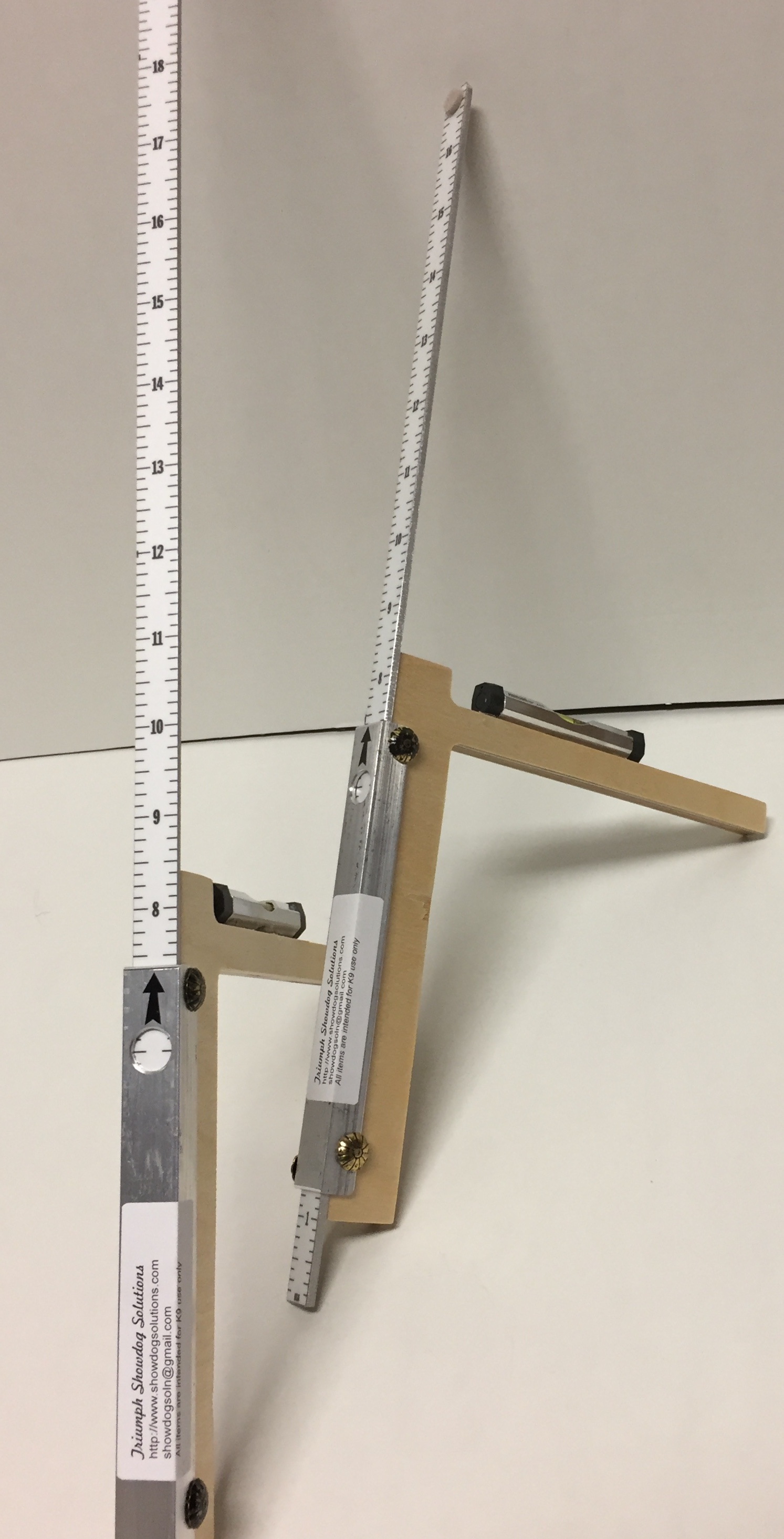 The puppy measuring wicket is unintimidating and easy to use. It will measure your puppies and the adults also. After you get used to measuring with it, you can measure in 10 seconds, and the nice thing about it is that the pups don't even realize that they are being measured. The bubble level gives you a perfect measurement. The unit is easy to transport.
RULERS ONLY
Steel Wickets
from: $59.95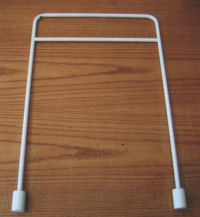 Some AKC size standards are:
Shelties - 13 to 16"
Beagles - 13 to 15"
Miniature American Shepherd -
14-18" Males, 13-17" Females

13" fixed, 15" fixed , 16" fixed and 18" fixed.
These units are exact. They are a great training tool, being that they are heavier than the AKC wicket. Powder coated white.
Every sheltie breeder should have both, special price $99.95 That's a $10.00 discount.
NOTE: Custom sizes available for other breeds with height restrictions.
Just ask .